Currently Researching
In my current research, I build biophysical models of the underlying origins of resting-state fMRI time courses. I am especially interested in how individual parameters of these models are influenced by morphology and pathology, and their change during disease progression.

Previous research has already shown that the disruption of the Default Mode Network (DMN) has potential to be the most prevalent functional biomarker for Alzheimer's disease. Multiple imaging modalities including measurement of glucose metabolism (PIB-PET), intrinsic/task-evoked brain activity (fMRI) and structural atrophy (MRI) revealed disruptions in the DMN in Alzheimer patients.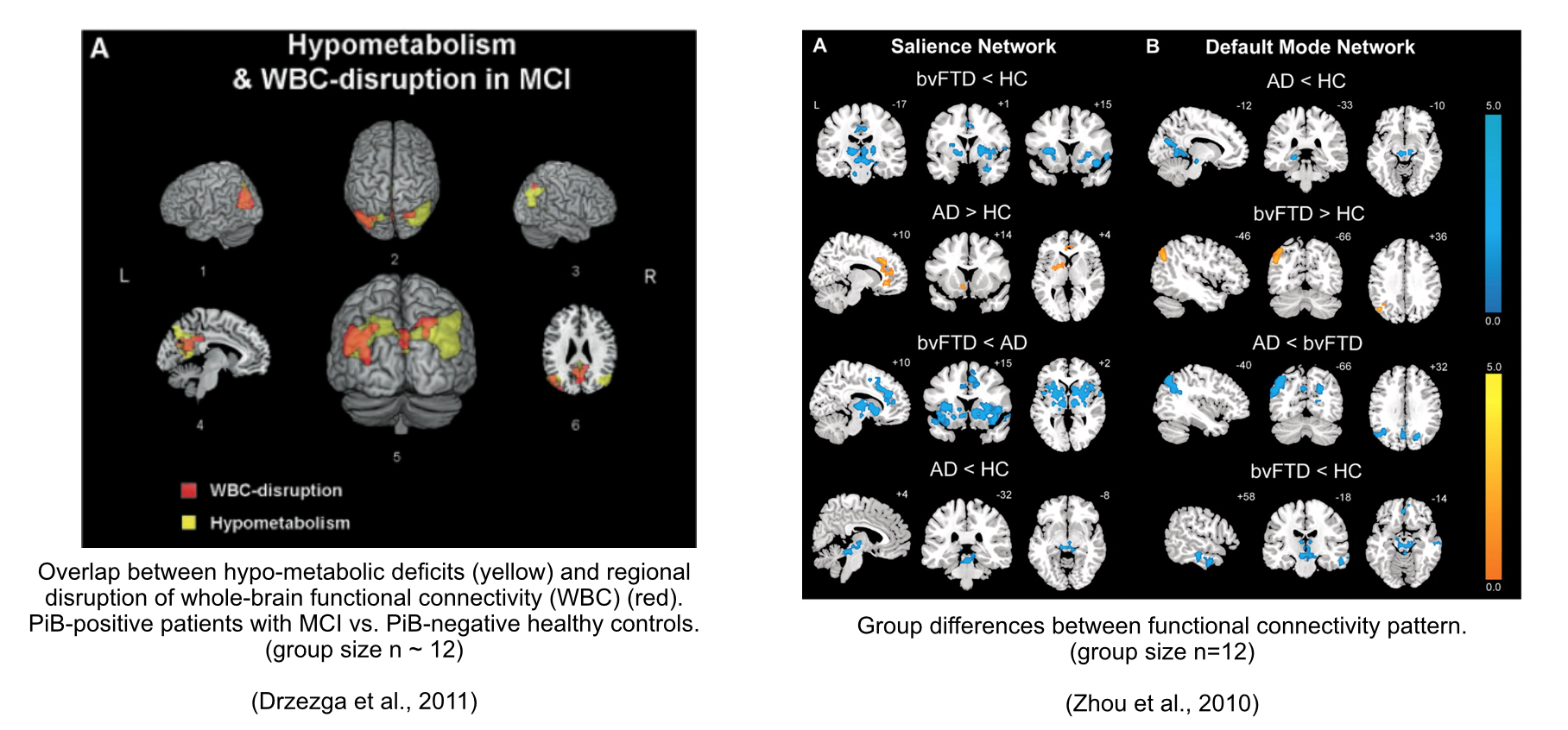 Amyloid beta depositions overlap to a great extent with the DMN. Great scientific inside will thus be enabled by PET-MR devices that allow for simultaneously tracking neuro-chemical changes (PET) and invoked brain activity (BOLD-fMRI).
About me
My research focuses on the functional organisation of the human brain by looking at its characteristics from an engineering perspective. I obtained my passion for this interdisciplinary research at the Max Planck Institute for Human and Cognitive Brain Sciences in 2011/2012. There, I had the opportunity to study functional networks of the human brain, which I derived from resting-state BOLD MR images. After graduating from the University of Leipzig in 2013 with a Diploma in Medical Computer Science, I wanted to build on my previous work. Therefore, the Wolfson DTP was the ideal programme, combining expertise in medical imaging (CMIC) and neurology (DRC), and enabling me to study the disrupted functional organization of the human brain when challenged by neurodegenerative diseases. My focus is hereby the development of new functional multi-modal biomarkers and their translation into the clinical landscape.