I obtained my bachelor's degree in Mechanical Engineering at the Technical University of Berlin then pursued a Masters in Biomedical Engineering at Queen Mary University with focus on biomedical imaging and muscoskeletal science.
Research Description
My research concentrates on the analysis of pathological conditions such as pseudotumors, muscle atrophy and fatty infiltration into pelvic muscles following a hip replacement surgery. For that purpose, Magnetic Resonance Imaging is utilised as it provides high-resolution anatomical information with good tissue contrast. The goal of my research is to develop novel biomarkers which enable clinicians to make decisions about implant removal prior these pathological conditions cause major tissue and muscle damage. Furthermore, my research focuses on the 3D visualisation of pelvic muscles and pathological conditions in order to aid surgical planning. This is particularly important in cases where pathological tissues masses are located close to blood vessels or nerves.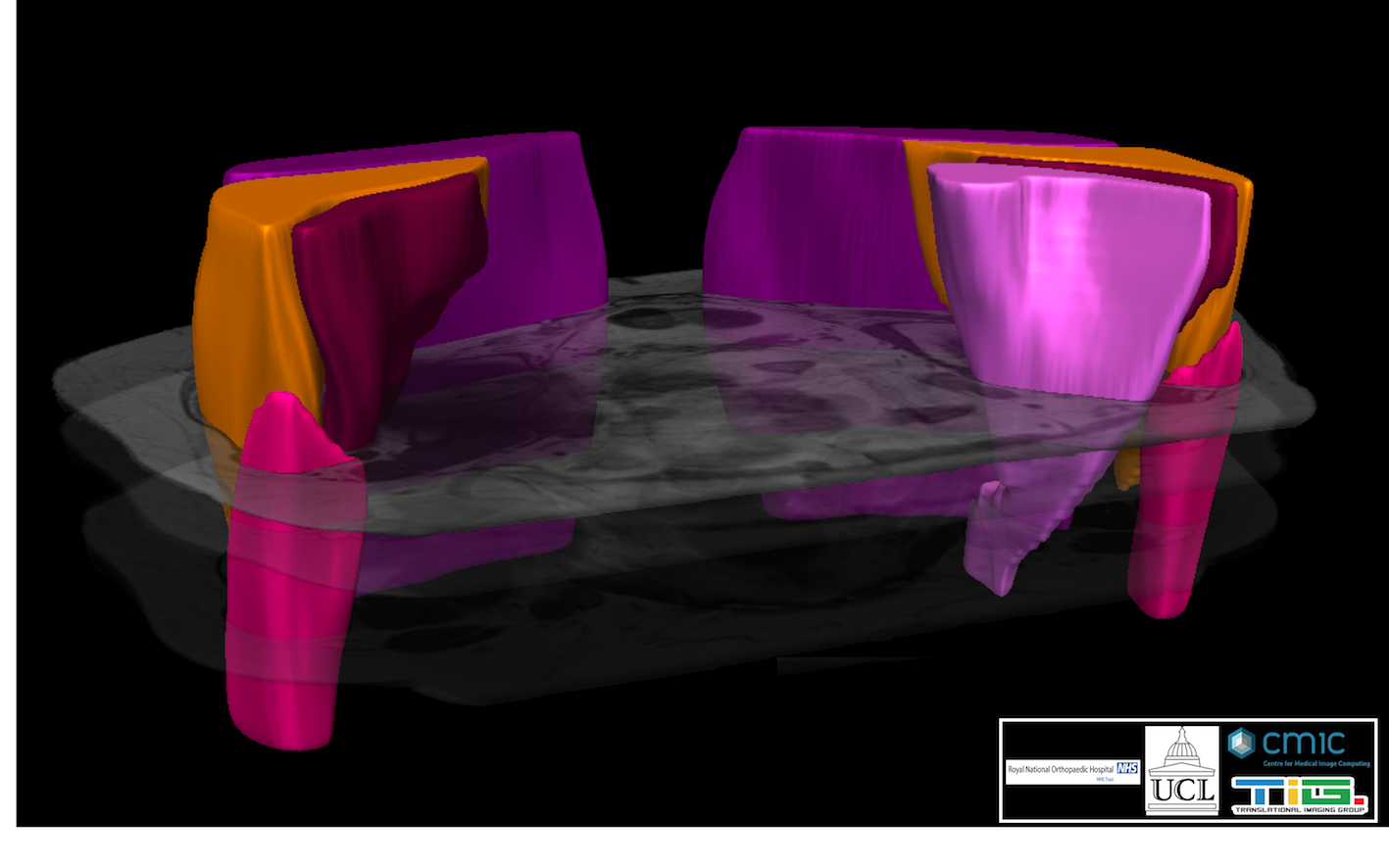 Conferences
SPIE Medical Imaging 2015 - Podium Presentation - "Automatic assessment of volume assymetries applied to hip abductor muscles in patients with hip arthroplasty
AAOS 2015 - Scientific Exhibit - "3D MRI of the postoperative hip replacement"
ORS 2015 - Poster - "Volumetric assessment of muscle atrophy after hip arthroplasty"
ORS 2015 - Poster - "Automated segmentation of hip abductor muscles in patients with hip arthroplasty to aid surgical planning"