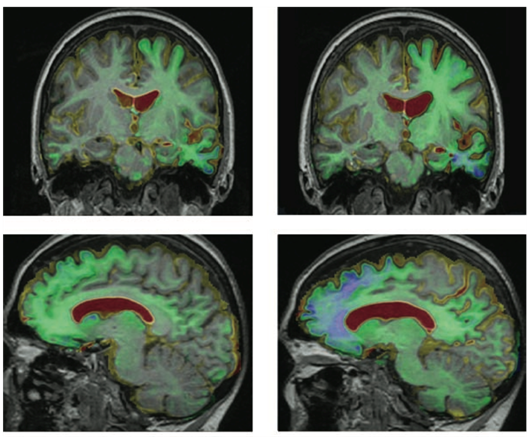 UCL has been selected as the 'hub' of the new £250m UK Dementia Research Institute (UK DRI), to be led by Professor Bart De Strooper, current leader of the Laboratory for the Research of Neurodegenerative Diseases at the University of Leuven.
The UK DRI is a joint £250m investment into dementia research led by the Medical Research Council (MRC) alongside founding charity partners Alzheimer's Society and Alzheimer's Research UK. The Institute will be catalytic in the UK's research efforts to diagnose, treat, care for and prevent dementias, a group of neurodegenerative disorders which include Alzheimer's, Parkinson's, Huntington's disease and vascular dementia. It will transform dementias research by connecting researchers working across different disciplines, including those outside of the dementias field, and attracting leading experts from around the UK and the world.
Professor De Strooper was chosen as the Director of the UK DRI after a competitive international search led by the MRC. People living with dementia and carers from the founding charity networks met the final candidates to contribute their views into the decision making process. The Institute will ultimately operate across a number of UK locations, with its 'Hub' to be based at UCL, which was chosen through a competitive peer-review process. UCL was recognised for its world-class dementias research and state-of-the-art facilities, which will be enhanced through close linkage to a number of regional DRI centres, to be established over the coming months.
Professor De Strooper said: "I am delighted to have been chosen to lead on a world-leading initiative with as much potential as the UK DRI. The research landscape in the UK is brimming with talent and opportunity and, thanks to the NHS, research is closely allied to patients."
Recent advances in genetics, diagnostics and imaging have advanced scientists' understanding of what causes dementia. However, with significant knowledge gaps still in place, there are currently no treatments available that can stop or slow down the progressive condition.
Professor De Strooper continued, "Right now, our understanding of these diseases is not dissimilar to what we knew, or thought we knew, about cancer several decades ago. What we need is a paradigm shift in the way we think about dementias. Just as we realised that a whole range of factors is responsible for how cancers occur and progress in an individual, we now need to take a more holistic view of dementia and accept that a wide range of approaches may be needed in order to be successful. We have a huge amount of discovery science to do – and I want to see real surprises."
With dementia recently recognised as the leading cause of death in England and Wales, and with a globally ageing population, it is more urgent than ever to accelerate efforts. Professor De Strooper believes that if we can intervene at the earliest possible stage, it may be possible to get a step ahead and delay, or ultimately prevent, its onset with a range of targeted treatments.
Read the full story on UCL News