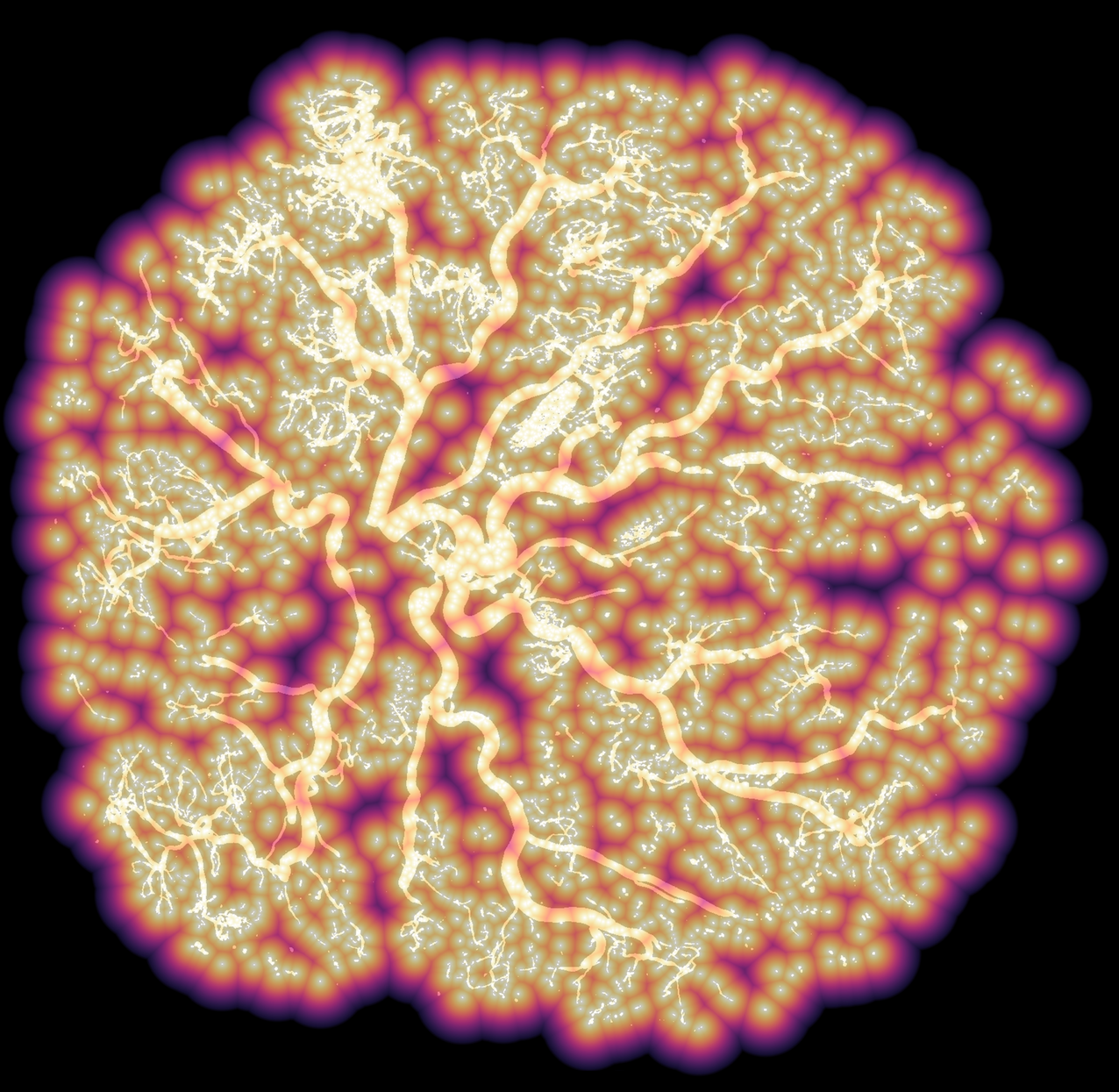 GIFT-Surg had a successful meeting presenting work at the International Federation of Placenta Associations (IFPA) meeting this year in Manchester presenting work on both placental microCT and placental MRI.
Rosalind Pratt presented our amazing work in collaboration with Great Ormond Street Hospital on Quantitative analysis of the three dimensional fetoplacental vascular tree in normal, term placenta on Saturday which was very well received.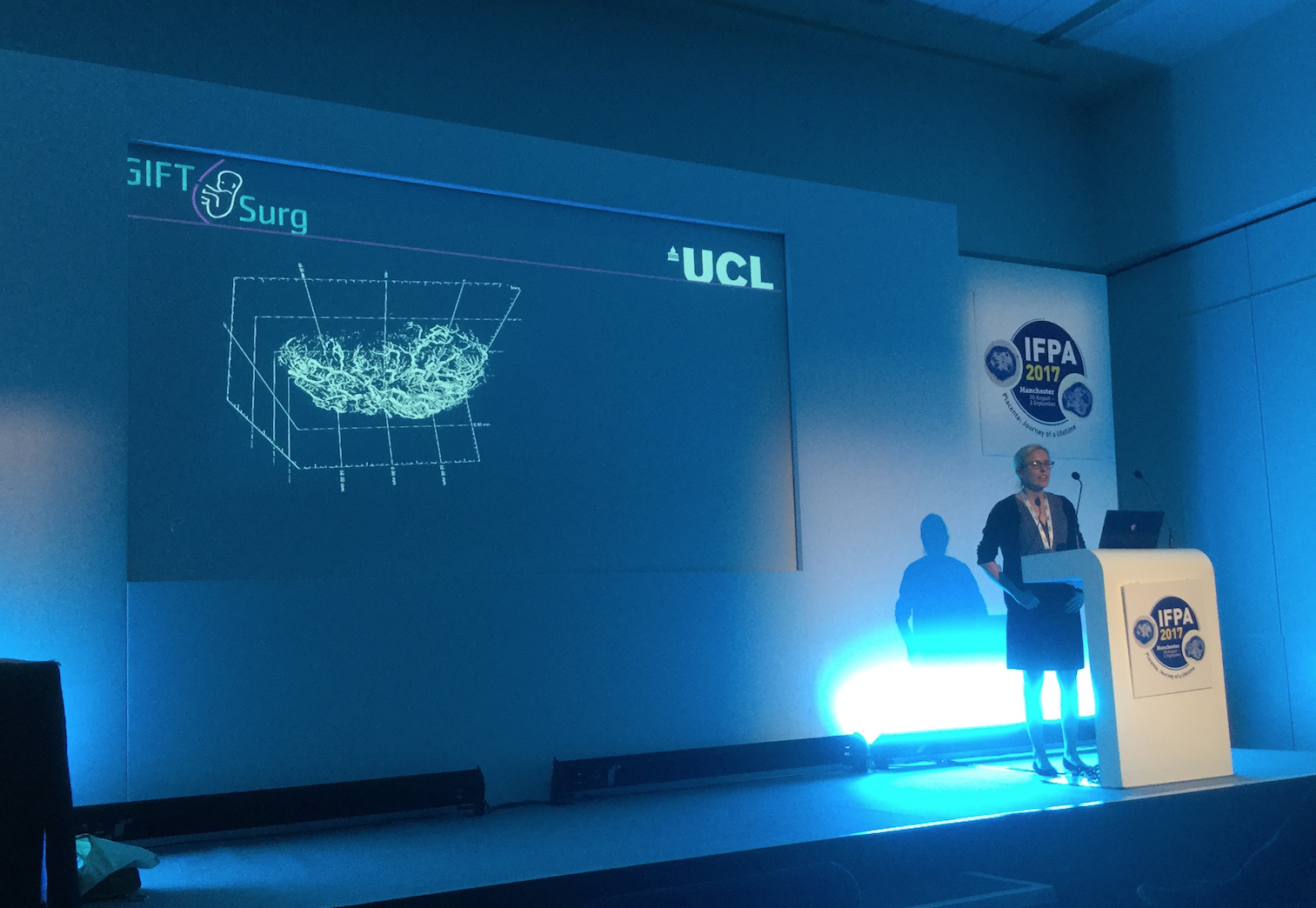 Andrew Melbourne and Roz Pratt also presented three pieces of their work at the poster sessions on: Quantifying the structure of the chorionic vascular tree with central and eccentric cord insertion; Separation of fetal and maternal circulations using multi-modal MRI and MicroCT to investigate the heterogeneity of villous vascular density in normal placentae.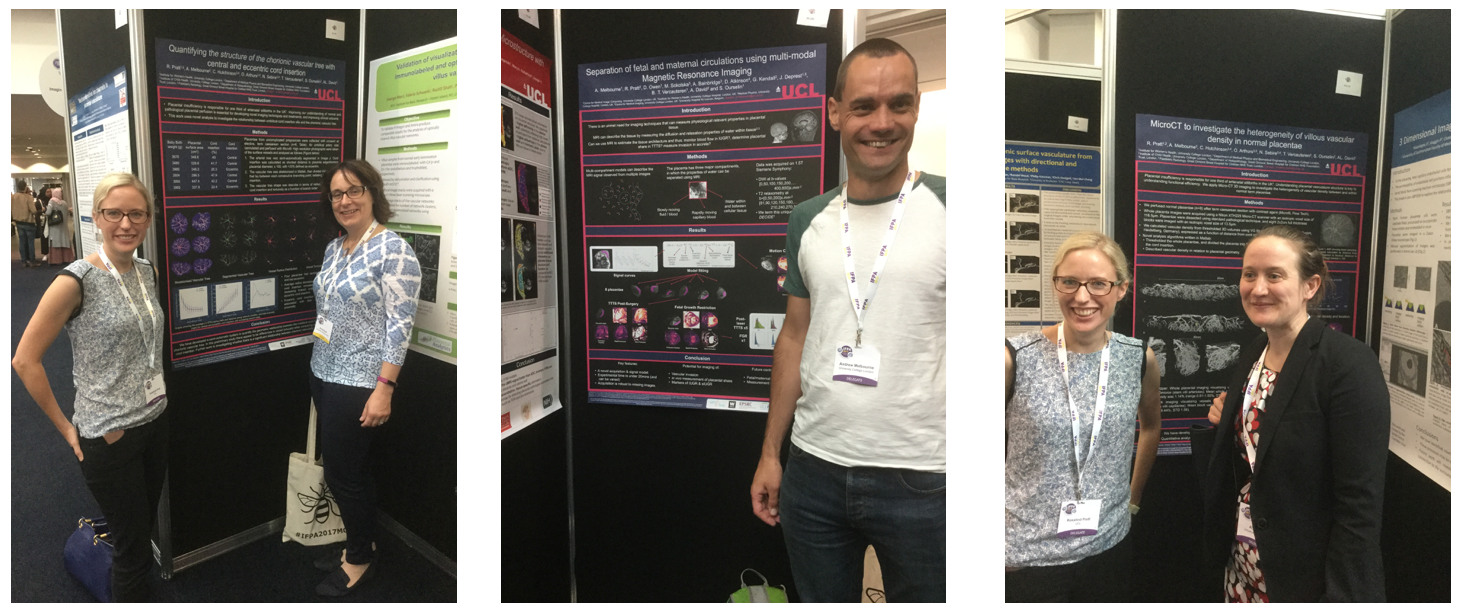 On the final day of the meeting, after shortlisting for the research image prize, the team won first prize for their work:
Building effective networks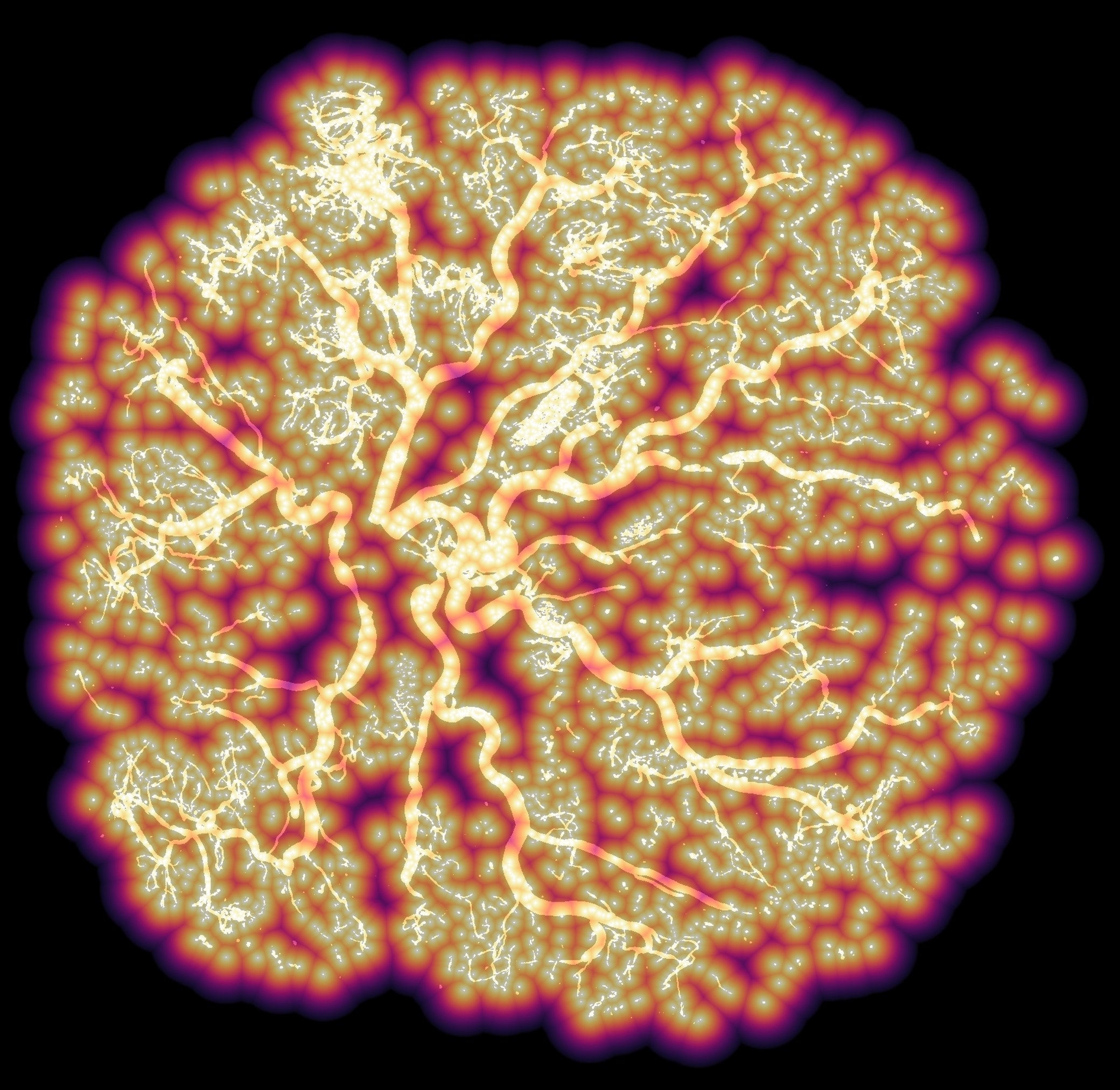 Exchange of oxygen and food between mum and baby occurs in the placenta. This vibrant image, generated from 3D microCT and customised analysis software, shows the distance to the nearest exchanging vessel. The placenta effectively distributes the blood, ensuring a large surface area for exchange and an efficient vascular network.
This work is now on display in the lab!