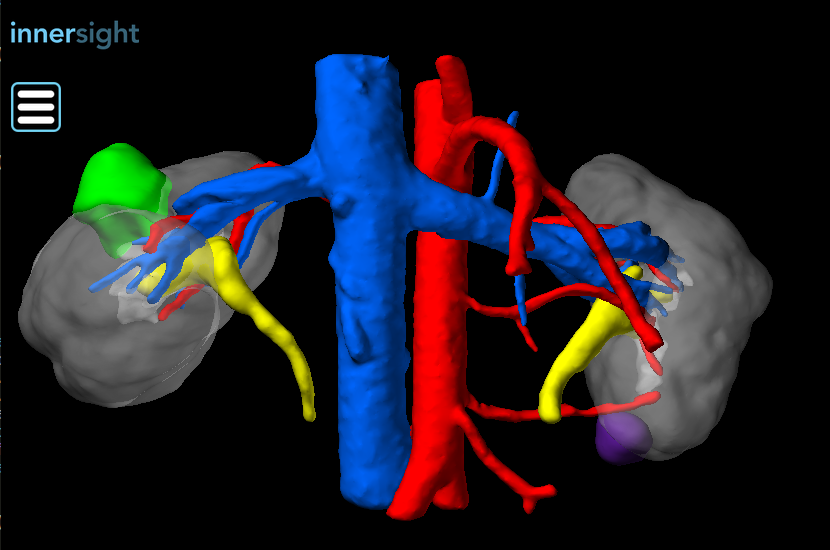 A collaboration between Innersight Labs and the Translational Imaging Group was today announced as one of 16 successful projects funded by MedCity's 'Collaborate to Innovate' programme, a £2m initiative to commercialise life sciences discoveries through academic partnerships.
Innersight is a company dedicated to ensuring that all patients get the best possible surgical plan. It was founded in May 2015 by University of Oxford computer science graduates, Dr Eoin Hyde and Dr Lorenz Berger, after realising there was significant opportunity to make a difference in healthcare using their computing skills.
Gaining an accurate overview from current clinical imaging scans, such as MRI and CT, can be time intensive as they are typically only viewed as a stack of 2D images. Innersight are developing a new software platform which integrates the latest deep-learning algorithms with clinical imaging systems to build anatomically accurate models. Clinicians are able to manipulate an interactive 3D model on screen and merge this with additional quantitative information, such as tumour size, at the click of a mouse.
The 'Collaborate to Innovate' programme specifically targets SMEs with innovative solutions for the clinical domain and matches them to academic research groups with complementary expertise. In addition to receiving financial support, Innersight have been partnered with UCL's Translational Imaging Group (TIG) in order to develop improved algorithms for the model building software and it's clinician-friendly user interface to allow for better and more informed surgical planning.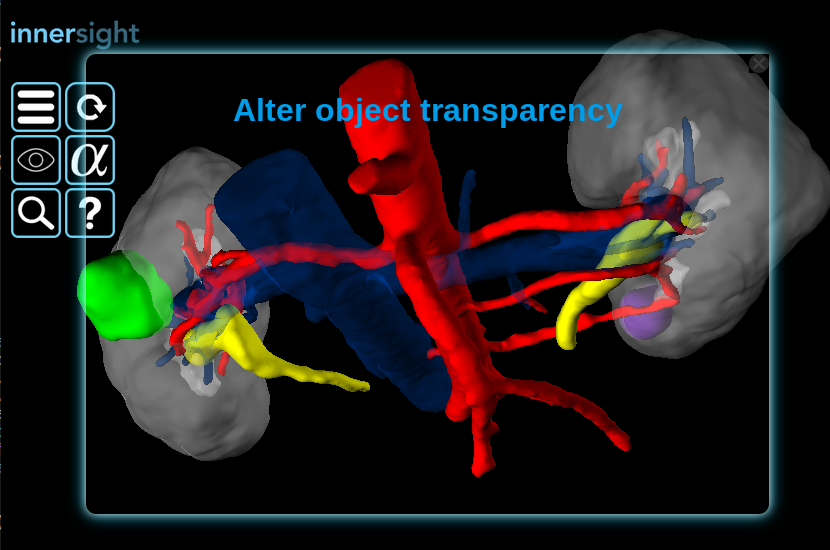 Dr Eoin Hyde commented: "Innersight are excited to work alongside the Translational Imaging Group towards enhancing methods for quantitative surgical planning and empowering surgeons to use validated technology to develop the best surgical plan possible."
Current work is focused on renal therapies but the company aim to expand to other types of abdominal surgery and, eventually, full-body procedures once clinical validation on the usefulness of the models is demonstrated. To date, key milestones for Innersight include being verified as the world's leading automatic kidney segmentation tool and initialising small scale clinical study to ensure a comprehensive understanding of the challenges in the operating theatre.
Over 70 companies applied to the MedCity programme, and were matched with suitable academic partners to develop 6-12 month collaborative proposals worth up to £100,000. A panel of academics and industry representatives selected the 16 winning projects, based on technological potential, R&D challenges, commercial potential, and impact.
Sarah Haywood, CEO of MedCity, said: "London and the South East has a strong life sciences ecosystem of innovative companies developing the next generation of therapeutic and healthcare products. We have everything from new drugs, development of healthcare services based on AI and VR technologies, new devices and smartphones used to help people manage their care.
Sometimes you just need a helping hand with finding a key piece of the puzzle, to get the idea from mind to market. I'm excited that we have been able to match 16 ground-breaking SMEs with academics from our leading universities to develop their innovations and make them commercially viable."
Read the MedCity press release for the full list of winners.

Further information:
Institute of Healthcare Engineering