Dr Ferran Prados, working for the Translational Imaging Group (University College London), has been awarded a prestigious Fellowship from the Guarantors of Brain. The Brain Fellowship aims to provide support for non-clinical postdoctoral career researchers who are working on bringing basic science approaches to bear on key problems within clinical neuroscience.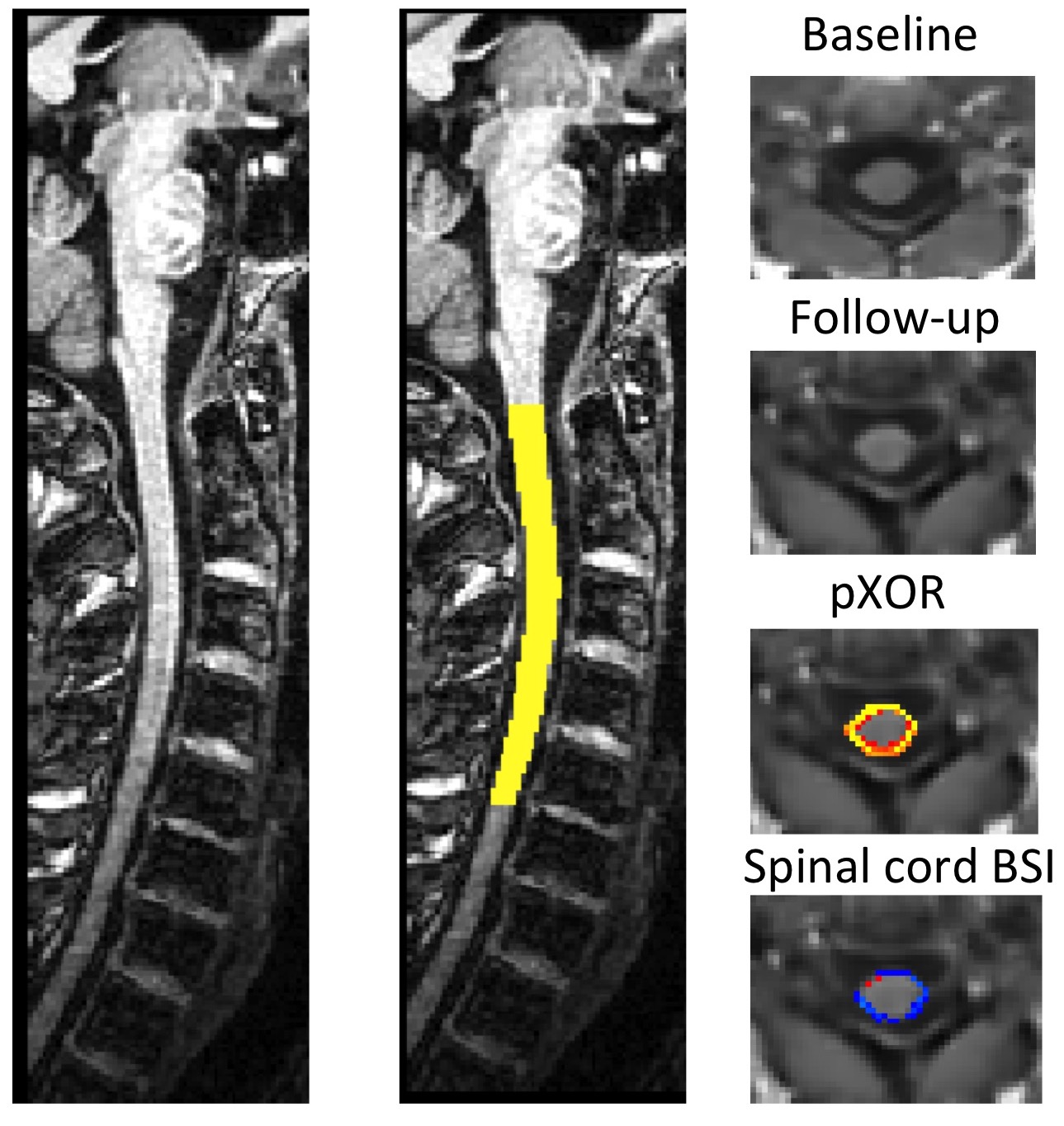 Dr Prados aims to develop a method that allows the Longitudinal assessment of global and regional atrophy of the spinal cord in patients with multiple sclerosis (MS). Spinal cord atrophy is a very important indicator of overall disability progression in MS and can account for 77% of the accumulation of disability, as measured by the Expanded Disability Status Scale (EDSS). It is crucial to be able to measure spinal cord atrophy accurately and precisely in order to monitor disease progression and obtain accurate outcomes of measures in clinical trials.
However, the current methods of medical image analysis tools for spinal cord atrophy are not very precise. Atrophy is usually quantified indirectly by subtracting the volume or cross-sectional area of consecutive serial images, meaning that the presence of lesions can lead to unreliable results. In contrast, very advanced methods have been developed to compute Longitudional changes in brain atrophy, another key biomarker of neurodegeneration in MS.
The aim of the fellowship is to improve the accuracy of spinal cord atrophy measurements and make them similarly effective to brain image analysis tools. This will be done by tackling the tissue characterisation within the spinal cord and developing a tool for Longitudional assessment.
The use of improved techniques to estimate spinal cord atrophy would have a direct effect in supporting patient outcomes, as it can shorten the development time for MS therapies and speed up the availability of life-changing treatments. Whilst the immediate impact of this research would help patients with MS, Dr Prados hopes the outcome of this project could be applied more widely and will have a high impact on other neurodegenerative diseases too.
This project is led by Translational Imaging Group (TIG) and the Queen Square Multiple Sclerosis Centre at the Institute of Neurology (IoN) and is supported by Prof. Cicarrelli, Prof. Frederik Barkhof, Prof. Claudia Wheeler-Kingshott and Prof. Sebastien Ourselin.