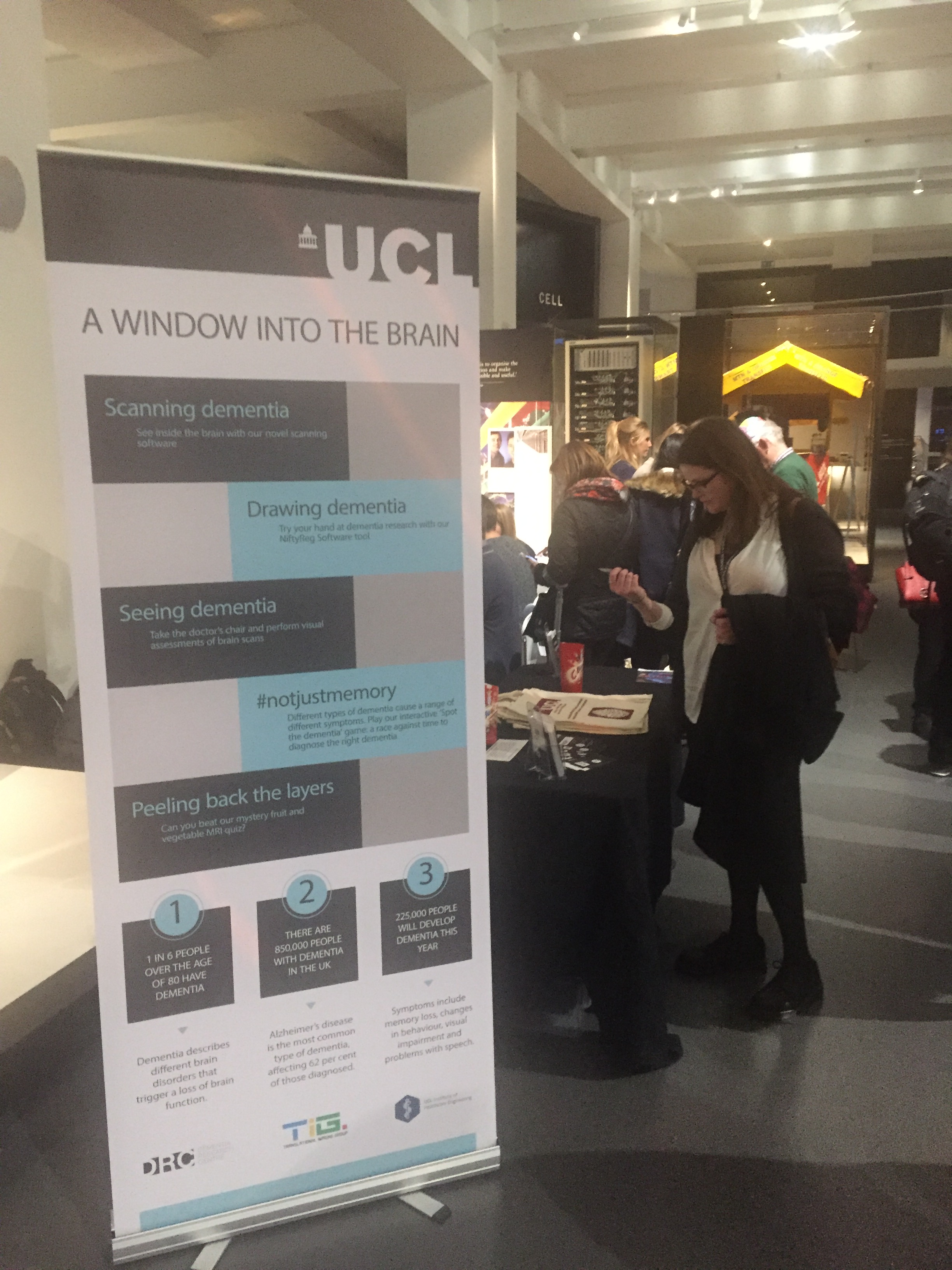 Researchers from the Translational Imaging Group and the Dementia Research Centre gave visitors a view through the 'window into the brain' at the Science Museum's April Late event, exploring dementia and neuroscience.
Visitors saw inside the brain using novel scanning software, named the mystery fruits visualised through MRI scans, and played the interactive 'spot the dementia' game, identifying which types of dementia cause which symptoms.
Elsewhere in the museum, Late guests learned how dementia affects different parts of the brain, tested their reactions in a fast-paced game, and made their own neurons with representatives from UCL and the Alzheimer's Research UK.